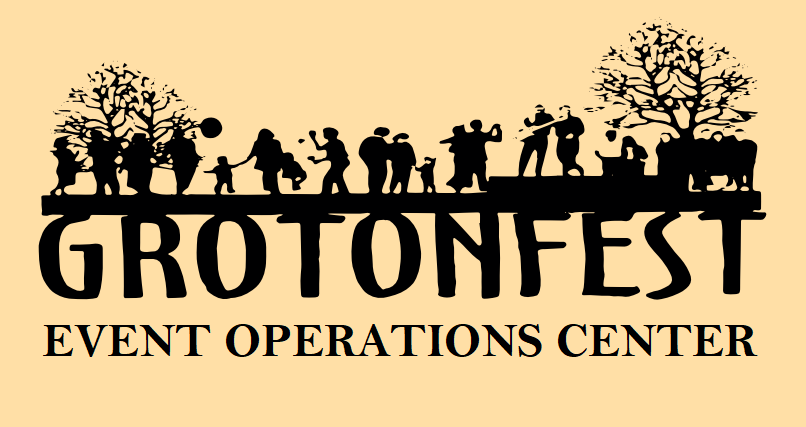 Having issues during grotonfest?
Did you loose your keys? Do you need help finding a booth or vendor? Missing persons? We can help. Visit the Grotonfest Event Operations Center inside the Legion Hall Building for assistance. Use the door on the Legion Hall Driveway marked Grotonfest Event Operations Center. If you do not want to go inside the building, please call
978-272-0324 and our Event Operations Center will send someone to assist you.

We want to ensure that everyone has a great day at Grotonfest, and our team is ready to help assist you at any time.
contact the event operations center