VALUES THAT STAND THE TEST OF TIME.
Since the day we opened our doors over 180 years ago, we have focused on meeting the changing needs of our customers and the communities they live in. As one of the largest mutually owned savings banks in the country, we have no shareholders, so we can always put our customers first. That will never change.
At Rollstone Bank & Trust, we deliver personalized service that goes above & beyond. Our dedication to providing our customers with superior bank and wealth management solutions, along with the support they need to prosper at work and at home, has enabled us to build one of the most trusted banks in the region. With branches located throughout central Massachusetts, customers have peace of mind knowing we are FDIC & DIF insured, and never far from home. Rollstone Bank & Trust - it's where you matter most. Click Here to Learn More!
EXIT Assurance Realty specializes in the sale & lease, of residential and commercial real estate and investment properties in the greater Groton Massachusetts area, including Ashby, Dunstable, Westford, Chelmsford, Boxborough, Bolton, Harvard, Littleton, Lancaster, Leominster, Lunenburg, Pepperell, Shirley, Ayer, Fitchburg, Tyngsborough, Berlin, Southborough, Northborough, Westborough, and Marlborough, MA, as well as Southern New Hampshire.
The company's EXIT Helping Heroes program says "Thank You" to Heroes by giving back 20% of EXIT's commission! Eligible Heroes are active and retired military, law enforcement, firefighters, first-responders, health care professionals, and teachers!

Workers Credit Union, headquartered in Fitchburg, MA, is a member-owned financial institution with full banking services to meet a lifetime of financial needs including the $3 million GiveBack program. With 15 branches (and growing) in Athol, Chelmsford, Fitchburg, Gardner, Groton, Lancaster, Leominster, Lunenburg, Orange, Townsend and Westford, Workers is proud to offer traditional banking channels as well as the latest technologies to more than 104,000 members.

As a Life Celebration Home, Badger Funeral Home is proud to provide families with a way to create a memorable service by personalizing their loved ones funeral. Through a tasteful and unique Life Celebration tribute, family and friends can begin the healing process by sharing their memories of a life well-lived.

A funeral is as individual as each life. Our caring and respectful team at Badger Funeral Home is here to gently guide you through the many service options available. We honor all faiths and traditions. Our goal is to provide a meaningful, and dignified funeral service with a commitment to the highest quality standards of professionalism and personal integrity. We invite you to come and visit one of our locations to discuss the many options available at our Life Celebration Homes in Groton at 45 School Street, and in Littleton at 347 King Street. Click here to learn more!
Conveniently located on Main Street in Groton, MA, our pediatric dental office was designed with the growing family in mind. The inviting reception area features a video game system and an iPad for the entire family's entertainment and comfort during visits. A pleasant pediatric dental office experience encourages young patients to return for regular dental care visits.
Advancements in dental technology help to make appointments as relaxed and efficient for our patients as possible. Our state-of-the-art equipment plays an important role in the well being of our patients, allowing us to provide the highest standard of dental care. Our treatment rooms have kid-friendly dental chairs and sinks and an engaging ocean themed decor that actually makes going to the dentist fun!

An independently owned and operated funeral service located in Pepperell, Massachusetts, the McGaffigan Family Funeral Home has provided distinguished care and service to the families of Pepperell and surrounding communities since 1966. Originally the Hamilton Funeral Home, today our business is run by Licensed Funeral Director & Embalmer and longtime Groton resident, John "Jack" F. McGaffigan Jr., who has over three decades of expertise and community service throughout the Nashoba Valley and Greater Boston areas.
Our historic home features fully-renovated, spacious facilities with exquisite attention to architectural detail, comfort, and accessibility. Our multi-acre property includes meticulously landscaped grounds and ample off-street parking for your convenience and safety. Our experienced and dedicated staff includes Jack, and members of his family as well as longstanding and respected members of the community. We provide trusted, compassionate and customized funeral and cremation services which address the unique personal, spiritual, and cultural preferences of each family we serve. All are welcome at the McGaffigan Funeral Home.
At Solid State Construction, we support the local community by providing the best possible value for every home improvement dollar. Located in Shirley, Solid State Construction serves the exterior home improvement needs of homeowners in Central Massachusetts, Merrimack Valley, MetroWest and Boston.
After nearly two decades of experience in the construction industry, owner Jeff Brooks decided in 2006 that it was time to establish a company focused on quality and durability. In 2014, Solid State re-branded to also focus on making the frequently arduous exterior home improvement process easy for customers. Click Here to Learn More!

Transformations Medical Weight Loss and Aesthetics is proud to offer world class medical weight loss and medical aesthetics services right here in Groton. We provide our patients comfortable treatment sessions in a private setting and are dedicated to helping you achieve the most natural looking results. From CoolSculpting to Botox and fillers, you can get the look you love in little to no downtime. If you're ready to begin your transformation or just want to learn more about our services give us a call today at (978) 254-7637 to design a program to fit your individual goals.

Overlooking the picturesque rolling hills of Groton, MA, just 35 miles from Boston, The Groton Inn opened its doors in May 2018 to regain its stature as one of the most prominent lodging establishments in New England. America's oldest inn, the original structure (circa 1678) was destroyed by fire in 2011 and has been meticulously reimagined as a new 60-room boutique hotel – one that echoes the legacy of three centuries of gracious hospitality while featuring modern amenities and world class service.Click to edit text. What stands you apart from the competition?
WHAT A DIFFERENCE A TEAM MAKES is our motto. For The Kehoe Team, it's not just about selling your home or helping you find the first or next place to call your own... it's about providing you with the BEST real estate experience possible with top-notch service. Our lead listing specialist, Betsy Kehoe, has years of experience as a listing agent and is also a former real estate attorney. Her knowledge of real estate along with the marketing expertise of Stephen Nellas, our social media consultant, allows us to position listings for quick and efficient sales. Our buyer agent, Brie Weider, offers a stress free and dedicated approach when assisting buyers with finding that special place they can call home. Once you have found your place or have an offer on your home, Jessica Miller, our transaction coordinator will guide you through the details of the sale or purchase of one of your largest assets. We invite you to visit our web site at www.betsykehoe.com or call Betsy at (978) 857-7763 and see WHAT A DIFFERENCE A TEAM MAKES!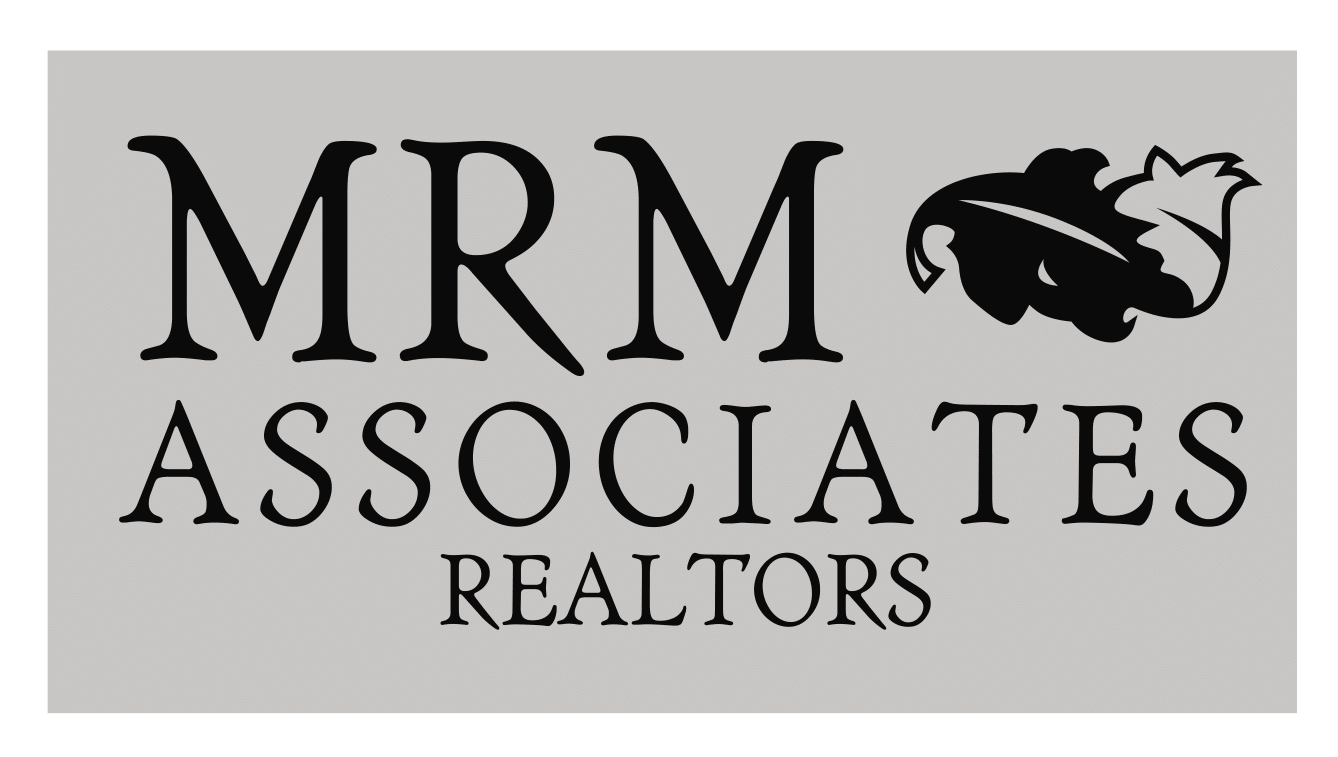 We put you first at MRM Associates. Our company is a multifaceted Real Estate business that operates with you, the customer, at the forefront of our operations. We have been well known and respected in the community for decades and our philosophies are based on honesty, integrity and results. We are growing again so make sure you check with us to see what is new at MRM Associates.
Whatever Your Needs We've Got a Dumpster for You
Are you moving in the North Central Massachusetts region and need to get rid of some junk? Maybe you have a pile of rubbish around your home or office. Or maybe you have a lot of junk from your renovation project or construction clean up. Bin There Dump That provides junk and rubbish removal bins sizes 4 to 20 yards. No matter how much or how little junk or rubbish you have to get rid of, we have a bin or dumpster for you.Click to edit text. What stands you apart from the competition?
RM Ratta Corporation is a full-service contractor specializing in the wastewater industry and site development serving Ayer and the surrounding areas for three generations. All services provided are to the highest quality standards, with customer satisfaction as our primary goal. We are licensed and insured in the Commonwealth of Massachusetts. Call today! 978-772-1600
Our Sponsorship Levels and Benefits
Help fund Grotonfest by becoming one of our title sponsors. We offer different sponsorship levels for all interested parties and exhibitors in Groton, MA. Browse through this page to learn more about our available packages and sponsorship benefits. Should you have further questions about our sponsorship fees and inclusions, don't hesitate to give us a call.